The Appalachian Popular Programming Society (APPS) is a university funded student organization that consists of seven (7) different councils (committees) that work together to select, plan, promote, and present a diverse variety of popular entertainment programs and films which enhance the social and cultural life for Appalachian students.

UPCOMING EVENTS
*********** BATTLE OF THE BANDS SUBMISSIONS************
Club Shows is taking submissions for the annual Battle of the Bands. The winning band will receive their own headlining show at Legends. To enter please submit a physical copy of 3 songs to the APPS office located on the second floor of the student union. Submissions will not be received after 12pm on Tuesday, Feb. 9th.
Bands will be emailed by Feb. 11th if they have been chosen.
The battle will take place on Feb. 24th at 9pm.
On your demo please include band name, appstate emails, and banner id's of ASU band member(s).
If you have any questions please visit APPS.appstate.edu or email us at apps@appstate.edu
Lunar New Year Festival
February 8th, 2016
Parkway Ballroom
6pm-8:30pm
FREE
Come out and join us as we ring in the The year of the Monkey! Learn about some of the fun and interesting ways that Eastern Cultures celebrate the New Year. Enjoy good, free food and drinks! And Experience a myriad of wonderful performances put on by your fellow student organizations!
Holy Ghost Tent Revival
February 11th, 2016
Legends
Doors @ 9pm
$10/ $7 students in advance
BYOB with a six-pack limit
Holy Ghost Tent Revival makes their way to the stage of Legends for an uplifting night of dancing, joy, and fun. For the past eight years, they have been honing their unique sound, which NPR describes as that of a "soul-rock horn band that recalls 60s and 70s classic-rock influences such as The Band and The Flying Burrito Brothers, contemporary indie-rock acts like Dr. Dog, and New Orleans brass-band jazz." And they're local! You don't want to miss this show!
Build-a-Pet
February 11th, 2016
Grandfather Ballroom
11am-3pm(til supplies last)
FREE
Just in time for Valentine's day we bring you our annual FREE Build-A-Pet event! Come and stuff your own animal (many varieties) to create the perfect Valentine's gift for your significant other, roommate, or parent!
Event will go until we run out of pets, so get there early to ensure you get your first choice!
Arson Daily w/ Way Das
February 12th, 2016
Legends
Doors @ 9pm
$6/ $4 students in advance
BYOB with a six-pack limit
Rescheduled from January 22nd, Boone's own Arson Daily is taking the stage once again at Legends. Arson Daily is a mix of blues, rock, and funk that always proves to be a good time! Another local favorite Way Das will be opening.
What I Wish I Would've Known
February 16th, 2016
Whitewater
7pm
FREE
Come here the voices of faculty and staff from around campus as they answer your questions about relationships and dating. This will be an open panel discussion focused on creating a safe space where students can feel welcome to share their experiences and frustrations.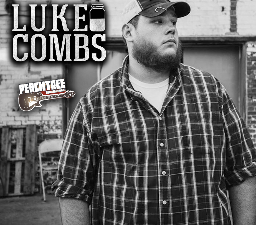 Luke Combs w/ The Adam Church Band
February 18th, 2016
Legends
Doors @ 9pm
$15/ $10 students in advance
BYOB with a six-pack limit
Rising Country star Luke Combs returns to Legends in 2016. From Asheville, North Carolina, and an Appalachian State alumni, Combs is at home in the Blue Ridge Mountains and with the town of Boone. Called "one of the most promising young talents in country music" by Country Music North, Luke's unapologetic style and fearless vocal abilities are causing quite a stir in Nashville. Luke is currently touring the nation with his band The Wildcards. You don't want to miss this show!
Heartless Bastards with SUSTO
March 2nd, 2016
Legends
Doors @ 9pm
$12/ $10 students in advance
BYOB with a six-pack limit
Heartless Bastards have spent the past decade in motion, boldly pushing their unique brand of rock 'n' roll into new shapes over four acclaimed albums and nearly non-stop roadwork. Now, with RESTLESS ONES, the band sets out once again, blazing a path to a place of shifting moods, seasoned songcraft, and unbridled spontaneity. Heartless Bastards' fifth studio recording and follow-up to 2012's breakthrough ARROW, the album finds singer/songwriter Erika Wennerstrom exploring as-yet-unvisited avenues of sound and sensation, her bravery and ambition readily apparent in the emotional timbre and the sheer physicality of her songs. "Wind Up Bird" and "Into The Light" are straightforward yet stunningly sophisticated, shot through with layered guitars, atmospheric harmonies, hints of synth, and a powerhouse rhythm section adept at both subtle swing and heavy horsepower. Wennerstrom's spellbinding vocals are of course front and center, her one-of-a-kind voice as primal, cathartic, and indefinable as ever.
SUSTO is the brainchild of Justin Osborne. It was born out of collaboration between Osborne & various colleagues including but not limited to Johnny Delaware, Wolfgang Zimmerman, Nicholas Scott Woodley & Camilo Miranda. These collaborations took place between 2011 & 2013 in Charleston & Havana.