The Appalachian Popular Programming Society (APPS) is a university funded student organization that consists of seven (7) different councils (committees) that work together to select, plan, promote, and present a diverse variety of popular entertainment programs and films which enhance the social and cultural life for Appalachian students.

UPCOMING EVENTS
Moon Taxi
August 25th, 2016
Legends
Doors @9pm / Show Starts @9:30
Tickets
$12 Student Advance/ $15 Public
$15 Door Student/Public
The members of Moon Taxi are no strangers to the stage. Hailing from Nashville, the five-piece formed in 2006 and set out to conquer the Southeast with their unforgettable live set. Nine years later, they've amassed over one thousand shows and released two albums, Cabaret (2012) and Mountains Beaches Cities (2013). The latter landed the band their first National late-night television appearances on the Late Show with David Letterman and Conan as well as multiple commercial and TV placements including BMW, Nashville, MLB, NFL and HBO Sports to name a few. With a rabid fan base under their belts, they've upped the ante this year to become a festival favorite with recent performances at Bonnaroo, Governor's Ball, Wakarusa, Houston Free Press and upcoming appearances at Lollapalooza and Austin City Limits.
Endless hours on the road in support of Mountains Beaches Cities allowed for reflection and collaboration like never before. The band, who all split song-writing duties, found themselves sharing personal experiences with one another, opening up about relationships, and becoming very aware of how powerful the human bond can truly be. This realization is heard throughout Moon Taxi's third and most relatable album to date, Daybreaker. "To me it's an album about facing the unknown, starting something new and realizing that the relationships you have with other people are what get you through life," notes guitarist Spencer Thomson.
Recorded at Blackbird Studios in Nashville, Daybreaker was produced by Jacquire King (Kings of Leon, Modest Mouse, Tom Waits, James Bay) and is comprised of eleven tracks that showcase exactly why Moon Taxi have become known as THE live band. For the first time since inception, all five members were together in the studio, performing and rehearsing as a band rather than self-producing bits and pieces at home. "As a whole, Daybreaker sounds like a performance to me," says keys player Wes Bailey. "You can hear fingers moving, breathing and all the other subtle sounds that one would hear at a live performance."
The album opens with the stadium ready first single 'Year Zero' and immediately envelopes the listener with echoing oh's and ah's, a swooning chorus, and soaring guitar riffs. 'Year Zero' is the perfect live sing-a-long; it's meant to be heard with arms up, eyes closed, and bodies swaying in the warm summer air. "This album has summer vibes all over it," says frontman Trevor Terndrup. The first song that was unveiled 'All Day All Night' is an excellent representation of that and is already making its mark with festivalgoers. "I want the listener to feel like they have stayed up all night with someone and that they are the only ones in the world experiencing the new day dawn," he says.
Daybreaker continues to glide effortlessly from track to track each building upon the sentiment of the last. Mid album gem 'Make Your Mind Up' is the perfect juxtaposition of upbeat hooks and heartfelt lyrics, while closer 'Rooftops' shows a softer more intimate side to Moon Taxi, lending itself to be the soundtrack of a midnight rendezvous. From start to finish, Daybreaker is sure to leave fans feeling more connected to the band than ever before.
"When we release a new album, we enter a new chapter in our story; an experience we share with our fans. When the day breaks and the sun rises, changes happen and the world we know illuminates. That's the same kind of effect we hope to achieve when we share new music." – Wes Bailey
Daybreaker was released nationwide on October 2, 2015.
Currently, tickets are only available online. Advance tickets will go on sale August 16.
Online tickets for non-students CLICK HERE
BYOB 6-pack limit with ID
RAINBOW KITTEN SURPRISE
Rainbow Kitten Surprise and all five of its members hail from the mountains of Boone, North Carolina. With catchy and deep lyrical meaning, beautifully designed bass lines, and melodic guitar riffs, their unique sound will keep you humming their tunes all day long. The Alternative/Indie-Pop band takes influence from great artists like Modest Mouse, Lana Del Rey, and Kings of Leon. - www.reverbnation.com
Date: Thursday, August 18
Time: Doors open at 9:00pm, show at 9:30pm
Tickets: ASU students in advance $7 Non-students & students at door $10
Online tickets for non-students CLICK HERE
BYOB 6-pack limit with ID
The Avett Brothers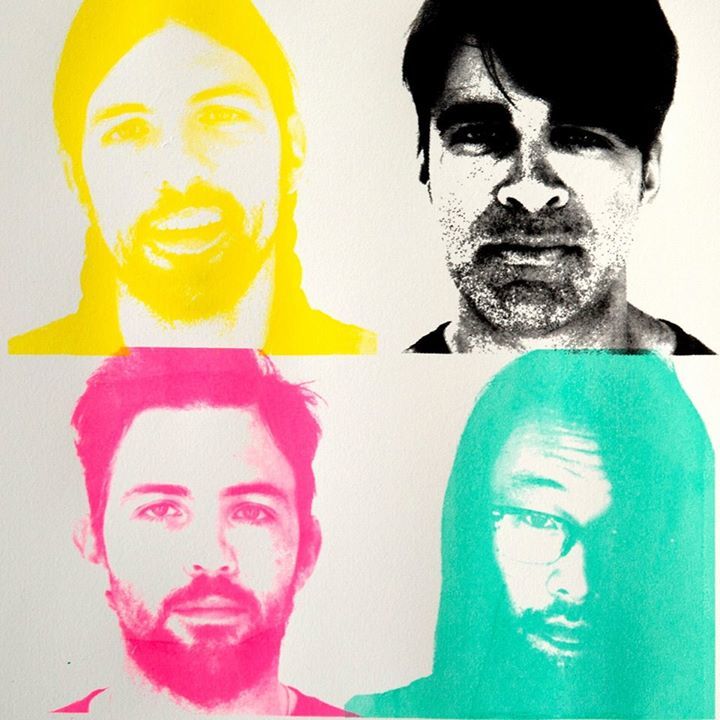 September 8th, 2016
Holmes Convocation Center
$55 seated ticket
$65 pit ticket (LIMITED AVAILABILITY)
CHERUB
Cherub is an avant-garde, electro-pop duo that is the dance lovechild of 80's funk, and pop music from the future. Jordan Kelley and Jason Huber share a love for honest original music and vibrant live performance. Cherub's music is a fresh electrified take on risqué pop music that brings to mind timeless artists like Prince, Zapp and Roger, and more contemporary Justin Timberlake. With a live show that is bouncing with energy, Cherub dances their way into the hearts of audiences from the first falsetto hook, until the very last delay filters out. Cherub's live performances captivate audiences with swooping vocals, soaring guitars, wild talkbox, and ethereal harmonies, from the drop of the first beat, until Jordan and Jason dance their way off stage. -www.sonicbids.com
Date: Wednesday, September 21
Time: Doors open at 8:00pm, show at 9:00pm
Tickets: ASU students in advance $20 Non-students & students at door $25
Online tickets for ASU students and non-students CLICK HERE
BYOB 6-pack limit with ID
Zoso
Legends
September 29th @ 9:30pm
Tickets: ASU Students (Advance) - $10; Non-Students/At Door - $12
Tickets sold at the PSU Ticket Desk beginning August 16th. Not available online.
Zoso – The Ultimate Led Zeppelin Experience formed in 1995 to perform the most accurate and captivating Led Zeppelin experience since the real thing. For Zoso, it's much more than just being a tribute. It's about touching a golden era in music. Zoso embodies Page, Plant, Bonham and Jones in their spirit, tightly-wound talent and authenticity.
http://www.facebook.com/zosoontour
YONDER MOUNTAIN STRING BAND
Fusing bluegrass with elements of rock, progressive, and improvisational music, the Yonder Mountain String Band have become one of the most celebrated acts on the acoustic music scene. Bending bluegrass, rock and countless other influences that the band cites, Yonder has pioneered a sound of their own. With their traditional lineup of instruments, the band may look like a traditional bluegrass band at first glance but they've created their own music that transcends any genre. Dave Johnston points out "What could be more pure than making your own music." Yonder's sound cannot be classified purely as "bluegrass" or "string music" but rather it's an original sound created from "looking at music from own experiences and doing the best job possible." The band continues to play by their own rules on their new record The Show.
Date: Sunday, October 9
Time: Doors open at 7:00pm, show at 8:00pm
Tickets: ASU students in advance $20 Non-students & students at door $25
Online tickets for non-students CLICK HERE
BYOB 6-pack limit with ID
http://www.yondermountain.com/
COREY SMITH
Corey Smith was named one of country music hottest new artists by Country Weekly and Music Row Magazine and was featured on the cover of Pollstar as a Hotstar Top Artist. He has hundreds of sold-out performances under his belt and a growing, dedicated fan-base whose passion for Corey's music has led to some of the music industry's leading professionals shaking their heads in astonishment at his rise as a touring sensation. Corey has the ability to relate to crowds like few other modern-day live acts - in one moment singing frankly of wild days spent partying, followed by showcasing his wisdom with songs that touch on much deeper issues of life.
Date: Thursday, October 20
Time: Doors open at 9:00pm, show at 9:30pm
Tickets: ASU students in advance $15 Non-students & students at door $20
Online tickets for non-students CLICK HERE
BYOB 6-pack limit with ID
The 1975
The 1975 is an English alternative rock band formed in Wilmslow, Cheshire. The group consists of Matthew Healy (lead vocals, rhythm guitar), Adam Hann (lead guitar), Ross MacDonald (bass), and George Daniel (drums). Join them on their North American Tour this Fall!
November 18th @ 8pm (doors open at 7pm)
Holmes Convocation Center
Tickets: ASU Students - General Admission/Pit - $30
ASU Students - Reserved Seats - $25
Non-Students - General Admision/Pit - $35
Non-Students - Reserved Seats - $30
Online tickets - https://red.vendini.com/ticket-software.html?t=tix&e=94d3d60d4715def868bcc195d0db3877